Floral Tributes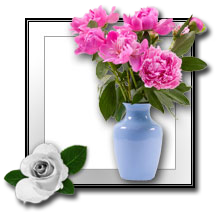 Park Benjamin, Jr. wrote, "Flowers are love's truest language" and we couldn't agree more. They are a part of weddings, anniversaries, and a mainstay of romance. They are also a time-honored way to express sympathy, and to pay tribute to someone's memory.

This may be the perfect moment to send a floral gift of comfort and beauty to a family suffering from loss. Click here to send a Floral Tribute.

Daily Grief Support by Email
Grieving doesn't always end with the funeral: subscribe to our free daily grief support email program, designed to help you a little bit every day, by filling out the form below.
Weekly Email Tips to Support a Grieving Friend
It's hard to know what to say when someone experiences loss. Our free weekly newsletter provides insights, quotes and messages on how to help during the first year.
Helping You Plan
Are you looking to add a personal touch to your loved one's funeral service? Would you like to browse through our catalog of viewing merchandise? Maybe you want to learn more about planning your own funeral. We've made all of this information — and more — available for you to explore in the comfort and privacy of your home.
Helping You Grieve
It's not unusual to feel lost and alone after losing a loved one. Our grief support programs can help you through this difficult time. Visit our Online Grief Resource Center here. or call us at (631) 273-4443.